Water Conservation
Water is the driving force for healthy and sustainable economies, and conserving water conserves energy. By using this precious resource more wisely, we will provide for future needs while allowing for healthier, more sustainable living.
See our plan
Utah Water Savers
Localscapes Rewards
Localscapes Homebuilder Rewards
Toilet Replacement
Flip Your Strip
Landscape Consultations
Strategic Water Management
Landscape Leadership Grants
Conservation Garden Park
Free Classes
School Field Trips
Slow The Flow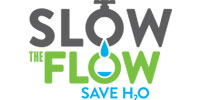 Slow the Flow is an education campaign funded by Jordan Valley Water Conservancy District and several other water agencies from around the state. The campaign is designed to raise awareness of state conservation goals, empower people to make water-saving changes to homes and landscapes, and to connect Utahns to available tools and resources for water conservation.
QWEL Workshops for Landscape Professionals
Member Agency Assistance Program
Water Efficiency Standards