Water Conservation
Water is the driving force for healthy and sustainable economies, and conserving water conserves energy. By using this precious resource more wisely, we will provide for future needs while allowing for healthier, more sustainable living. Jordan Valley Water Conservancy District has a goal to reduce water use 25 percent by the year 2025. Thank you for your efforts in helping us reach this goal!
Flip Your Strip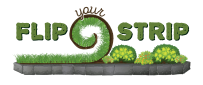 Jordan Valley Water offers rebates of up to $1.25/sq ft to customers who convert their park strip from lawn to a water efficient design. Removing lawn from your park strip will save an estimated 7,000-10,000 gallons of water every year—for more information, free park strip designs, and to apply for a rebate, visit UtahWaterSavers.com (customers must provide their account number to apply).
Landscape Consultations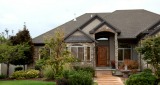 You can request a personalized landscape consultation to help you make improvements to your yard that will save water and increase efficiency. During the consultation you will get watering suggestions, your water use history, a landscape profile, and landscape recommendations. Consultations are available from participating water providers from May through October. Sign up for your consultation by visiting UtahWaterSavers.com.
Landscape Leadership Grants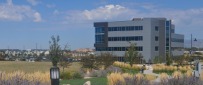 Jordan Valley Water is offering grants to businesses, institutions, builders, developers, and HOAs with highly visible landscaping projects that have potential for significant water savings. Projects must be located within the JVWCD service area, provide quantifiable water savings, and have high promotional appeal. For more information or to apply, click here.
Conservation Garden Park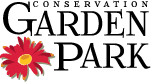 The Conservation Garden Park is located on ten acres in West Jordan, Utah and is easily accessible from all Wasatch Front communities. The Garden began with six examples of waterwise landscaping in a mock residential setting. It has since expanded to include interactive exhibits for educating the public on waterwise design, planting, and irrigation. It has become one of Utah's premier water conservation teaching and demonstration gardens.
A variety of classes and events can be found at the Conservation Garden Park. Tours and field trips can also be arranged. Use the links below for more details.
Plan Your Visit | Upcoming Events | Plant Database
Free Classes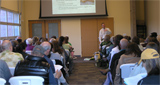 Throughout spring and summer, a variety of classes are held at the Conservation Garden Park. These classes will teach you how to conserve water in a beautiful and lush landscape. Most are free but seating is limited. For a schedule of upcoming classes and to register online go to Conservation Garden Park Events or call 801-256-4400.
School Field Trips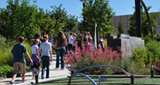 Environmental Encounters is an educational program involving free field trips to the Conservation Garden Park for all grades. Field trips last about an hour and involve moving through various garden exhibits about waterwise plant adaptations, soil properties, the water cycle, irrigation methods, water in Utah, etc.
More information about school field trips can be found at the Environmental Encounters page or by calling 801-256-4400.
Education Center Rentals

Our Education Center allows for wide ranges of groups to learn principles of water conservation and sustainability. The Center is also available for rent for your family reunion, wedding, or corporate retreat. It was designed utilizing LEED (Leadership in Energy and Environmental Design) standards established by the U.S. Green Building Council (USGBC). More information about features, learning, and rental opportunities can be found on the Education Center web page.
QWEL Workshops for Landscape Professionals

QWEL stands for Qualified Water Efficient Landscaper and is a training program for local landscape professional. It certifies landscapers in the art and science of waterwise landscaping, which means homeowners will have a better choice for their landscape than the traditional water-thirsty grass we're all used to seeing. To become QWEL certified, 20 hours of training in QWEL classes must be completed, after which an exam must be passed. This training program began in California in 2007 and has been modified for our Utah landscapes and conditions. The program is currently offered in Salt Lake and Iron Counties.
"The Qualified Water Efficient Landscaper training presents an affordable proactive local approach to reducing landscape water demand. QWEL provides graduates with knowledge in water efficient and sustainable landscape practices including water management and preservation of other valuable resources." - QWEL Mission
Member Agency Assistance Program
Jordan Valley Water allows member agencies to apply for funding in the form of a grant for conservation-related projects. Interested member agencies apply with a proposal outlining their project, including costs and anticipated potential water savings to be achieved as a result of their project.
Examples of projects that have been funded include toilet replacement programs, high-tech irrigation controller systems, public education programs and demonstration gardens.
More about the Member Agency Grant Assistance Program
Model Water-Efficient Landscape Ordinance
Landscape ordinances continue to be an important step in encouraging and promoting proper design, installation and maintenance of waterwise landscapes. Four member agencies (listed below) have adopted Jordan Valley Water's Model Water-efficient Landscape Ordinance for their cities, adapting it to their service areas and needs. Conservation staff continues to work with other member agencies as well as Salt Lake County, in the design and implementation of ordinances for commercial and residential development.
JVWCD Model Landscape Ordinance Adoptions:
Salt Lake County
Sandy City
City of South Jordan
West Valley City
West Jordan City